---
You Can to Track iPhone Texts?
How to hack Facebook;
Is There Any Secret Way to Spy on Lost Android Phone.
The Best New Spying Application to Monitor another Android mobile;
6 Ways How to Hack Someones Facebook Messenger.
But nevertheless, both sorts of programs are quite powerful and will definitely serve your purpose. The highly recommended method for hacking a Facebook id is through use of Spyzie. Spyzie is an extremely useful and powerful mobile spy application, which helps you hack a Facebook password easily.
The truth spy is set of programs that are developed to perform individual tasks. Access activity from multiple social media platforms. I have even done factory reset with no backup. But you can copy cookies and trick the Facebook that you used your browser to log into the target account before. Also, it is costly to hire a hacker for a Facebook hack.
Moreover, you can make a download of the images, read messages, and view images of the account that has been hacked. Here is how to hack FB id, using the Spyzie. Keep in mind that there is no need for knowing the username of that particular Facebook account that you need to hack.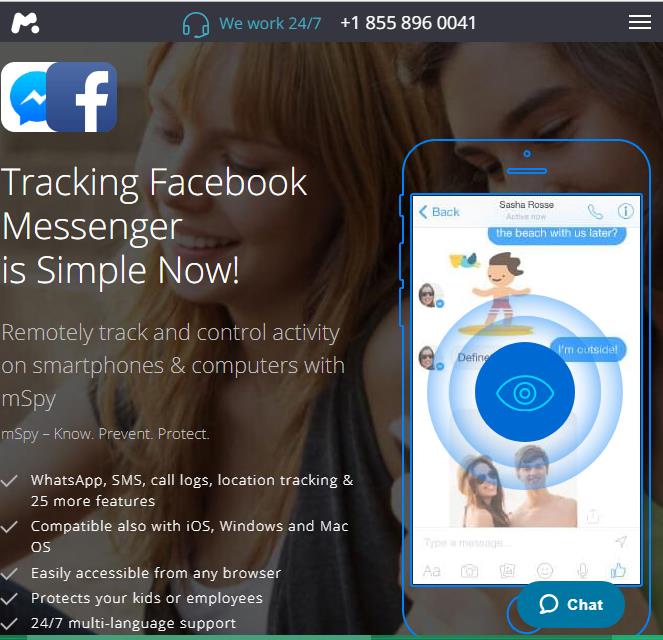 Grab the device, which needs to be hacked and then finish the setup procedure. Once this step is complete, you can now monitor all the messages, which are exchanged through Facebook, on the device, which has been hacked. Apart from Spyzie, you can also use Face Geek, if you are looking out for a way to know how to hack FB id of someone. But in the case of Face Geek, you will also need the username of that FB account. Go through the below-mentioned steps to use Face Geek free of cost. Open the official website of Face Geek and then feed the FB id of the person, whose account has been targeted.
Feed the id in the place provided on that website. It will be displayed on your screen within few minutes. Here is another way to do it effectively but for this, you just need to get access to the email address of the user account.
Take Precautions When Browsing Facebook
New webpage will open up and will request you to find the account. Feed the username of the targeted account in the place provided for it. It will immediately send a code to the email inbox of that user. Download the Spyzie APK, install it, and grant the permissions. Step 4 — Sign into the Spyzie dashboard using the account you previously created. You can use a similar approach to track Snapchat, Kik, WhatsApp, and other types of data.
Other solutions are similar to Spyzie. That being said, we advise against using anything other than Spyzie as there are a lot of bad hackers out there who create fake programs to steal your personal information. Stay safe, use Spyzie, and get the most out of what features it includes.
Protect Your Facebook Account
But, as a parent, when you help your children set up their Facebook account, you should definitely consider using Spyzie to protect them. As well as using the FB hacker app Spyzie, there are a few additional measures that you can put in place to keep your children safe. Everyone has the right to their privacy and under no conditions do we agree with harmful hacking. But we do believe that everyone deserves to be safe online.
How To Hack Facebook Account 【 Android 】360p
Society has become more accepting of the internet, and online safety is definitely becoming more of a priority for parents and teachers. However, by using an FB password hacker such as Spyzie , you can take online safety a step further. Access activity from multiple social media platforms. Are you concerned about your Facebook data? Have you taken steps to ensure that your account is protected? What steps work for you?
How to Hack Facebook Messenger Conversations by Knowing Phone Number?
Your email address will not be published. YES try to consolidate your credit so everything can be on a perfect stand with a golden score i am talking at least in three days. This can only be done with the concentration and smartness by Notablespy who has assisted so many individuals,i just got saved by him too. I got my credit score increase up to and from then my whole story change, i had enough money to stand on my own, i had my very big dream come though right now my family and i live in a house of our own and i already have two other house along side this year This is an achievement ever.
Although what i paid can't be compared to the good work i received from him out of his kindness. Contact directly email Notablespy.
I have an account on Facebook. No information of mine at all. This is the 2nd account I've had since I discovered the social network a few months after it went mainstream or whatever, but that account i believe was hacked. I since made another but it did not have any of my info or picture My main concern is getting my Bridget Renae account accessible to me once again.
Popular Topics
If your able to assist me I would be very greatful. If not I'm sorry to say Adios. My fb was hacked. I don't have to the phone number that the hacker included to my account as I never had a phone number. It won't allow me into my account with my email even though it sends a code to change my password to my email. It still says I need the phone number. I am beyond frustrated with fb.
Someone has completely taken over my phone.
Download the Spying Tool;
Using an FB Password Hacker;
2 Secret Ways to Hack Android Phone Using Message;
He can get passwords as fast as I'm changing them. He downloaded an app onto my phone that really screwed things up. He can appear and disappear in messenger. He keeps me from being able to answer my phone. I saw that he has been doing it for awhile. I have even done factory reset with no backup. I even bought a new phone. He is in total control. My names is Dee Mailer, I feel happy to contact you and i am contacting you because i want us to be good friends. I will be happy to hear from you and when i hear from you, i will tell you more about Dee Jay Mailer.
Name is Karen Leonard I have been hacked in my Facebook and another person is using my photos. I tried to reset several times and now had to change my email address and everything. I have really enjoyed Facebook but have no idea how to get rid of this issue.
If you are just learning about how to hack a facebook account then you For Android · iOS · TRACEYOU track targeted user's phone remotely without them knowing that they are spied on. First thing you need to do is download the Copy9 App. Another way for learning how to hack facebook password easily is through. In cell phone monitoring Facebook hack is most common. In this case, you can choose the Facebook hacking tool which is available in free of cost. When the cell phone connected to the mobile data or any WIFI connection, is a mobile application which is compatible for Android and iOS devices.
It looks like this person may be from Maryland. I am not sure if you can help me. Boosting of credit scores just got better and faster as festive period fast approaches.